I love pretty much all of my clients – but then there are some clients that I LOVE love! Jasmine, Greg & their daughter are these types of clients. Friendly, open, funny, laidback and always willing to laugh at my ridiculous jokes, I always look forward to working with these guys.  So when they contacted me to book a customized package of belly, baby and a 1 year session, I was so thrilled because it meant that I'd get to capture some pretty awesome moments for them over the next year.  I just finished shooting their newborn session last week (and OMG – can't wait to blog those images!), but am just now catching up on blogging their maternity session.
We met at Trout Lake Park, and although it was a bit soggy out, everyone was in great spirits, including Olive the dog. What I adore about these guys' photos is how natural and fun they are. Their 3-year-old daughter is always willing to ham it up for the camera, providing endless laughs for everyone, and there's such a feeling of joy in each shot.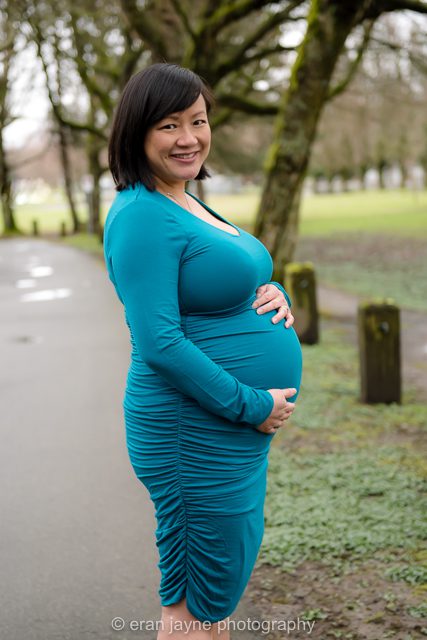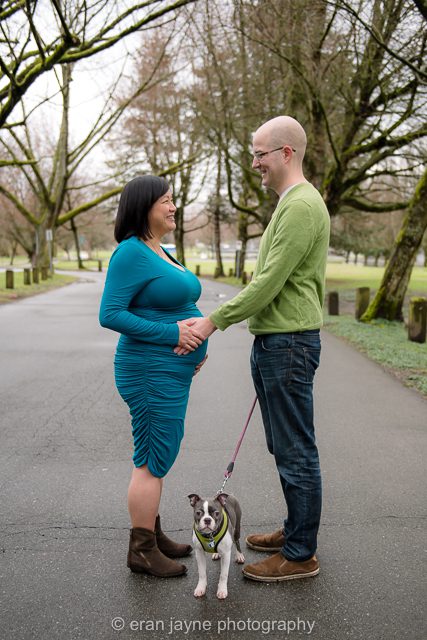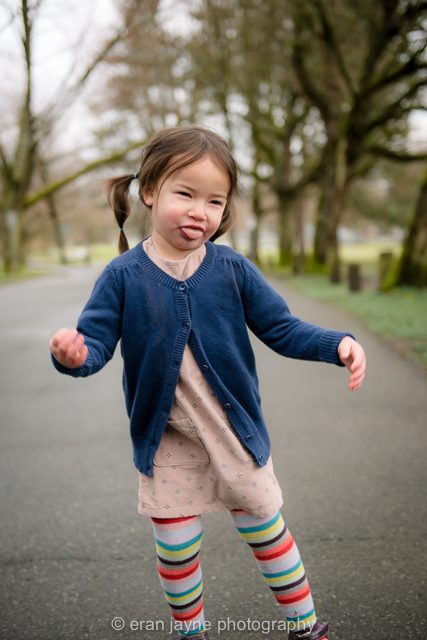 Eran Sudds is a Vancouver maternity photographer who specializes in fun & natural sessions for you and your family. She is also available for newborn, family and headshot portrait sessions.