I've had the honour and pleasure of working with quite a few new mamas and their babies recently. So much so that newborn lifestyle sessions have become one of my favourite types of photo shoots.  There's something so precious about being invited into a family's home during such a momentous, overwhelming, exciting and brand new time. Emotions are high, sleep is low, but the love is abundant.
In the case of brand new baby G, we held off on photos until he was a little bit older so that mom and baby had a chance to settle into their groove. We also decided to do some solo baby shots of just little G indoors, and then do family shots with big brother & dad outdoors later in the summer (that session will be coming soon!). G was more than happy to cuddle up solo in my cozy white blanket and basket and pose for these adorable shots!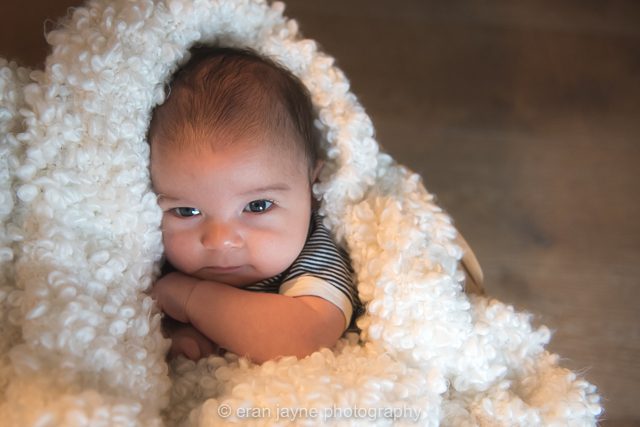 Eran Sudds is a Tsawwassen newborn photographer who specializes in relaxed and natural sessions in the comfort of your own home. She is also available for maternity, family and headshot portrait sessions in the Lower Mainland.