Every few months, I get an email from the lovely Lindsay and she always starts with "Ok, so you're going to think I'm crazy but…." and then she proceeds to detail her latest AMAZING idea for a mini session with her kids. This time for her kids' birthdays, her idea was to set up a fairy/unicorn type scene for her daughter, and then maybe go on a dinosaur hunt with her son, but she wasn't sure of the location – did I have any ideas?
The first spot that popped into my mind (the obvious location!) was the Fairy House Village at Redwood Park in Surrey. And so, we trekked out to Surrey with a wagon full of props and man, oh man, I'm so glad that I have clients like this! These images make me so happy!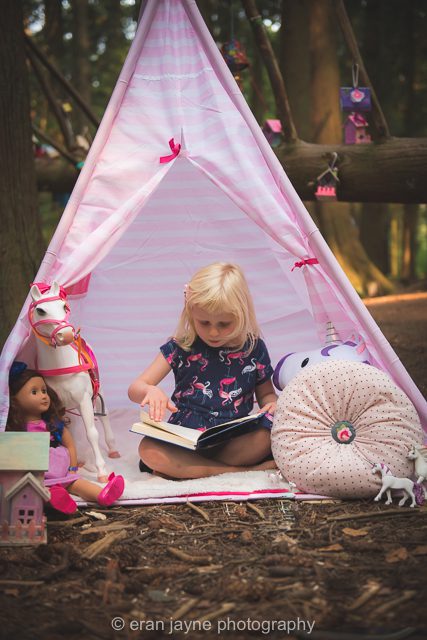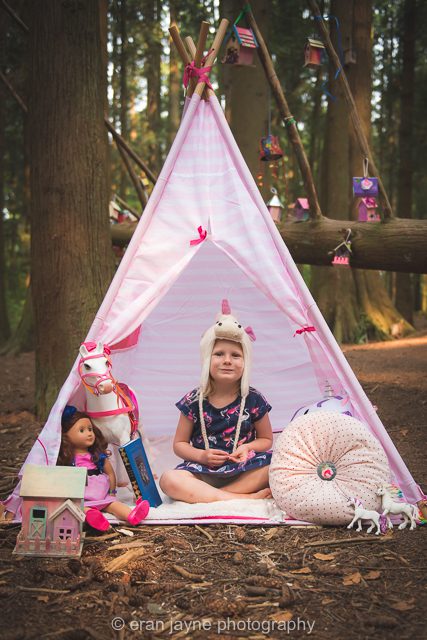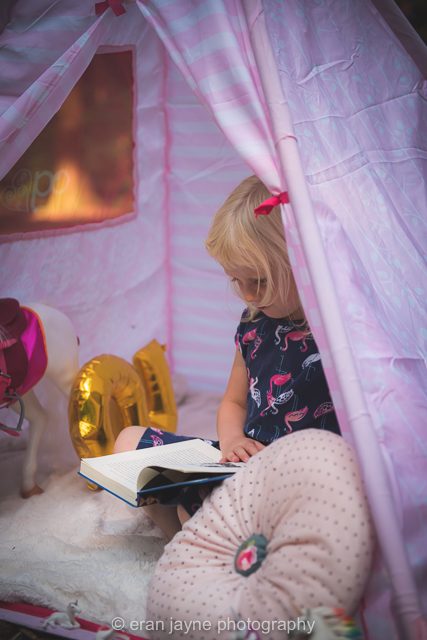 Eran Sudds is a Tsawwassen children's photographer who specializes in capturing the essence and joy of childhood in her sessions with your kids. She is also available for maternity, newborn and family portrait photography sessions.