Courageous, beautiful, strong and oh-so-dedicated. A year ago, when I did Amber's family photos, these are all words that I would have used, without hesitation, to describe her. These adjectives ring even more true this year. Just last week, Amber attended her last day of radiation for the breast cancer that was discovered during a routine mammogram for her 40th birthday. This last year has been full of ups and downs for her and her family, making it even more important for her to document the past 12 months with her annual family photos.
As per usual, she brought along her mom and dad and her young son, and there was so much joy in this session, as we laughed our way through endless "5 Nice, 5 Silly" games and tossed leaves on a crisp fall morning. The photo session, in and of itself, was a really special and beautiful experience for me, as a photographer, but the conversation with Amber afterwards is what really made this session memorable. Amber is not afraid to be vulnerable, to be real, and to talk about those things that sometimes we're just not sure if or how we should talk about them.  And I think we really need that these days.
If you're a woman 40 and over and you're reading this, please – get yourself a mammogram for your birthday. Right now, the Canadian Task Force on Preventive Health Care recommends that most women begin screening at age 50 and then have a mammogram every 2 to 3 years until age 74. But when Amber went for her 40th birthday, she didn't know that 50 years of age was the new recommendation. Had she not gone, her cancer would not have been discovered so early and she may not have had the recovery that she's had.
Amber, thank you so much for sharing your family and your story with me. Congratulations on your last round of radiation, and I can't WAIT to do your family photos again next year 🙂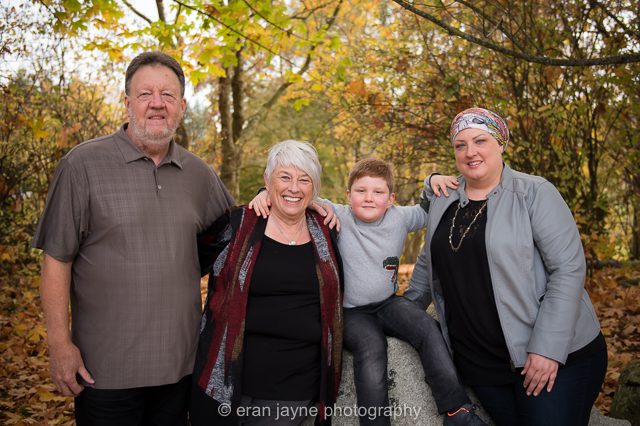 PINIMAGE

PINIMAGE

PINIMAGE

PINIMAGE

PINIMAGE

PINIMAGE

PINIMAGE

PINIMAGE

PINIMAGE

PINIMAGE

PINIMAGE

PINIMAGE

PINIMAGEEran Sudds is a Tsawwassen family photographer, who specializes in capturing fun and natural moments with you and your family. She is also available for maternity, newborn and headshot portrait photography sessions.