5 cousins and a dozen doughnuts – what could be more fun on a blustery, cold & rainy day in late December!
The Patel family had been hosting family members in their home over the Christmas holidays and decided to try and capture all 5 children in a few photos before the cousins had to return home. Ranging in age from about 1-12, these kids were so much fun to watch interacting with one another. The older boys took such care with the younger ones, cutting doughnuts, helping them up onto chairs, keeping them entertained. You would think that after many days stuck inside together that patience would be low, but this crew was in such great spirits! (maybe it was the doughnuts)
We took some candid shots while the doughnuts were devoured, and then moved over to the Christmas tree for a few posed shots. Not too bad for 5 energetic kids on a sugar high!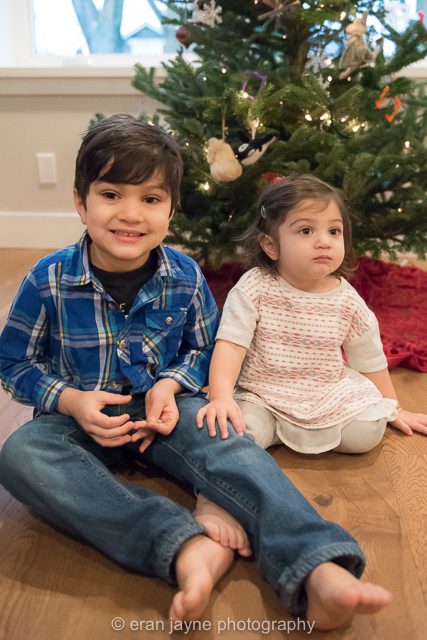 Eran Sudds is a Vancouver family photographer who specializes in fun & natural sessions for you and your entire family. She is also available for maternity, newborn and headshot portrait sessions anywhere in the Lower Mainland.