When my son gets older, I suspect he will probably roll his eyes and completely dread doing family photos (which I will likely plead for our family to do every year!).  But I hope that even if he thinks it's "not cool," he'll still do them, even if it's just to appease his mama.
Kind of like Marnie's kids in this session from late November at Deas Island Park. There was definitely some eye-rolling and threats that this was the "last year" that they'd participate willingly in the annual family photos – but you could also tell that despite all the typical teenager protests, they still had fun and actually enjoyed spending time together as a family. At times I felt like I was viewing a real-life family sitcom – the dialogue had perfectly balanced teenaged angst and antics. The kids' attitudes were outwardly surly, but only thinly disguised their admiration for their parents, which shone through in typical teasing expressions of love that only teenagers can seem to master.
I suspect I'll see them all next year 🙂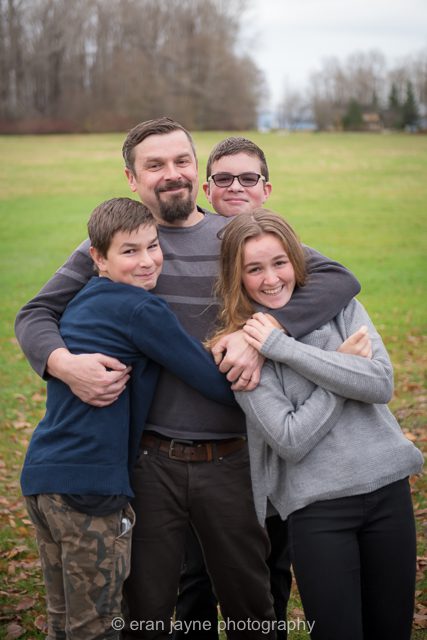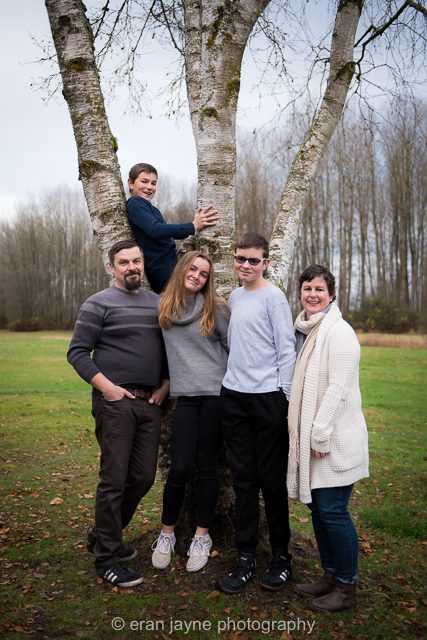 Eran Sudds is a Ladner photographer who specializes in capturing fun & natural moments with you and your family. She is also available for maternity, newborn and headshot portrait sessions, throughout the Lower Mainland.